Active Outdoor Adventures Private Car park to Mangatepopo (Return trip)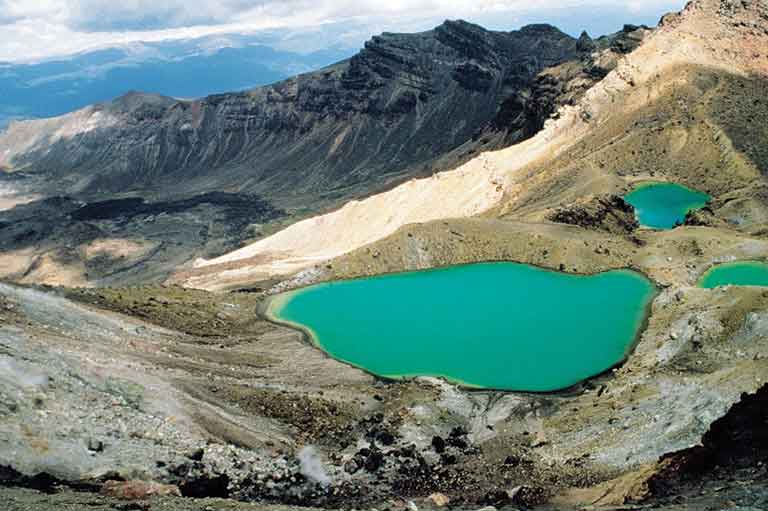 Duração: 30 Minutos (Aproximadamente)
Localização: Otukou
Código de produto: carpark01
We provide an interactive, Maori cultural shuttle service to the Tongariro Alpine Crossing, often described as the best one day hike in New Zealand.
Located in the central North Island, the Tongariro National Park, World Heritage Area is a must see for travellers. The Tongariro Alpine Crossing provides an opportunity to experience some of the most scenic and active volcanic areas of the National Park with an active steaming vent and breath taking views. You will be no less than amazed at the sights and sounds you will encounter while walking across a volcanic landscape of craters, new and old lava flows, piles of scoria and mountain springs whilst passing by emerald lakes.
The hike is 19.4 km one way so you need to allow 6-8 hrs to complete.

*If you require extra time on the track you must book an early service or you could miss the afternoon shuttle!
*You must be waiting outside your pick up location at least 10 mins prior to your scheduled departure time!

Park your car here at Active Outdoor Adventures private and secure carpark and we will transport you to the start of the hike (Mangatepopo) and pick you up from Ketetahi when you have finished to return to your car.

Afternoon return

2:00pm
3:30pm
4:30pm
TONGARIRO ALPINE CROSSING

Tongariro National Park can be subject to unpredictable weather and conditions can change quickly. Due to the alpine environment, the weather at ground level can differ greatly from the conditions higher up the mountain. Be prepared to change plans and turn back if strong winds prevail or visibility is poor and call us so you can be picked up.
IMPORTANT: We do advise you not to summit as the peaks are sacred to Local Maori people. It will also add an extra 2 hours to your hike and you may miss the last shuttle.
OVERNIGHT CAMP: We do provide a very basic overnight stay with outside toilets only. You MUST supply your own water as we do not have water for you to drink or wash with.

CHECK LIST

Food and plenty of water
Sun protection (hat, sunscreen, sunglasses)
Warm windproof clothing NO DENIM
Waterproof raincoat and over trousers
Strong and comfortable shoes
First aid kit
Map
Cell Phone (Highly Recommended)
Toilet Paper
Always prepare for all weather conditions.
Your safety is important to us!